LEARN MORE: All About AUM
This video dives deeper into the sound "om," and its symbol, the pranava. Have a look:
IN-DEPTH LOOK AT THE PRANAVA/OMKARA: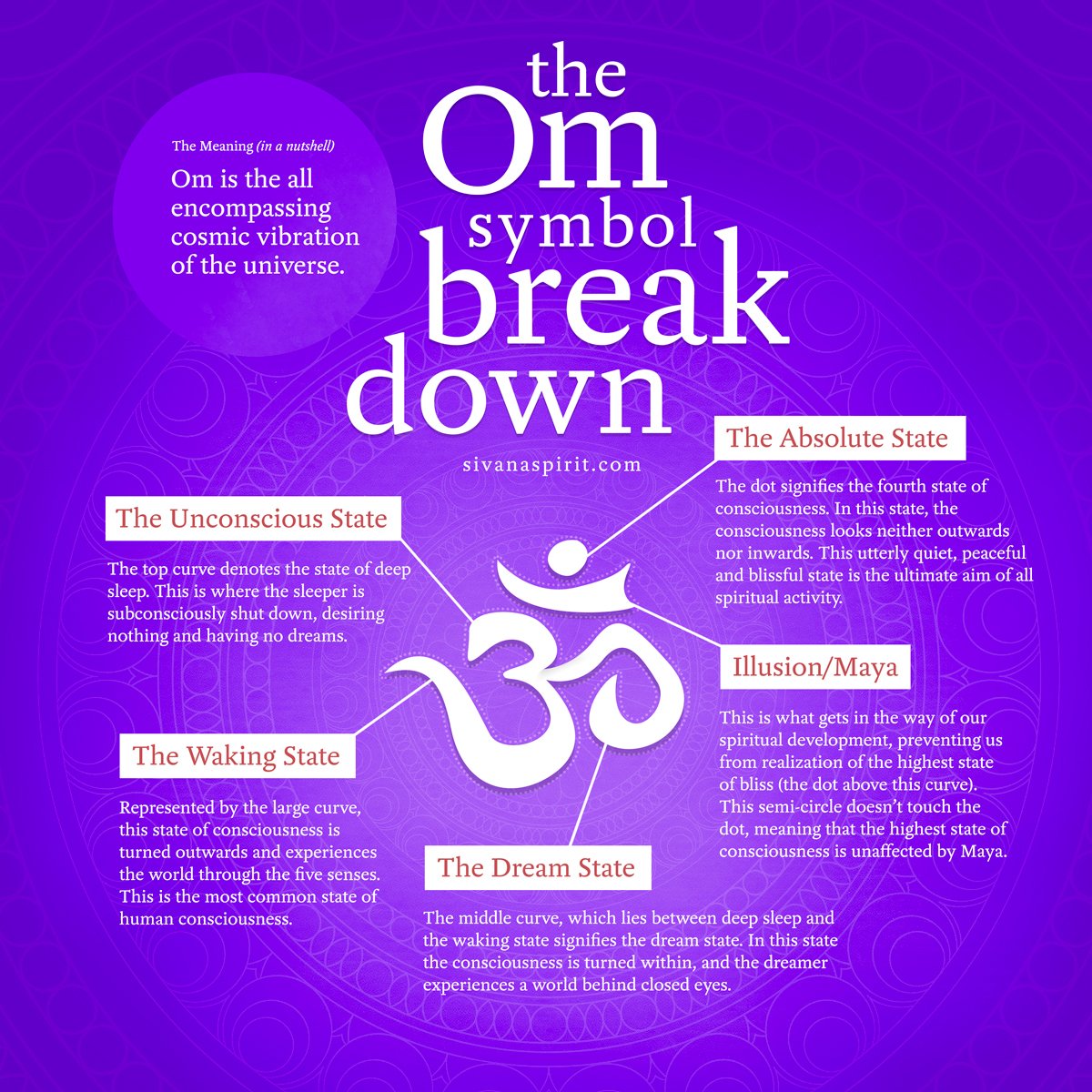 SRI DESIKACHAR DESCRIBING "OM"
In his book, "Religiousness in Yoga," Krishnamacharya's son, Desikachar describes "Om" as "Ishvara" or "God." Read below: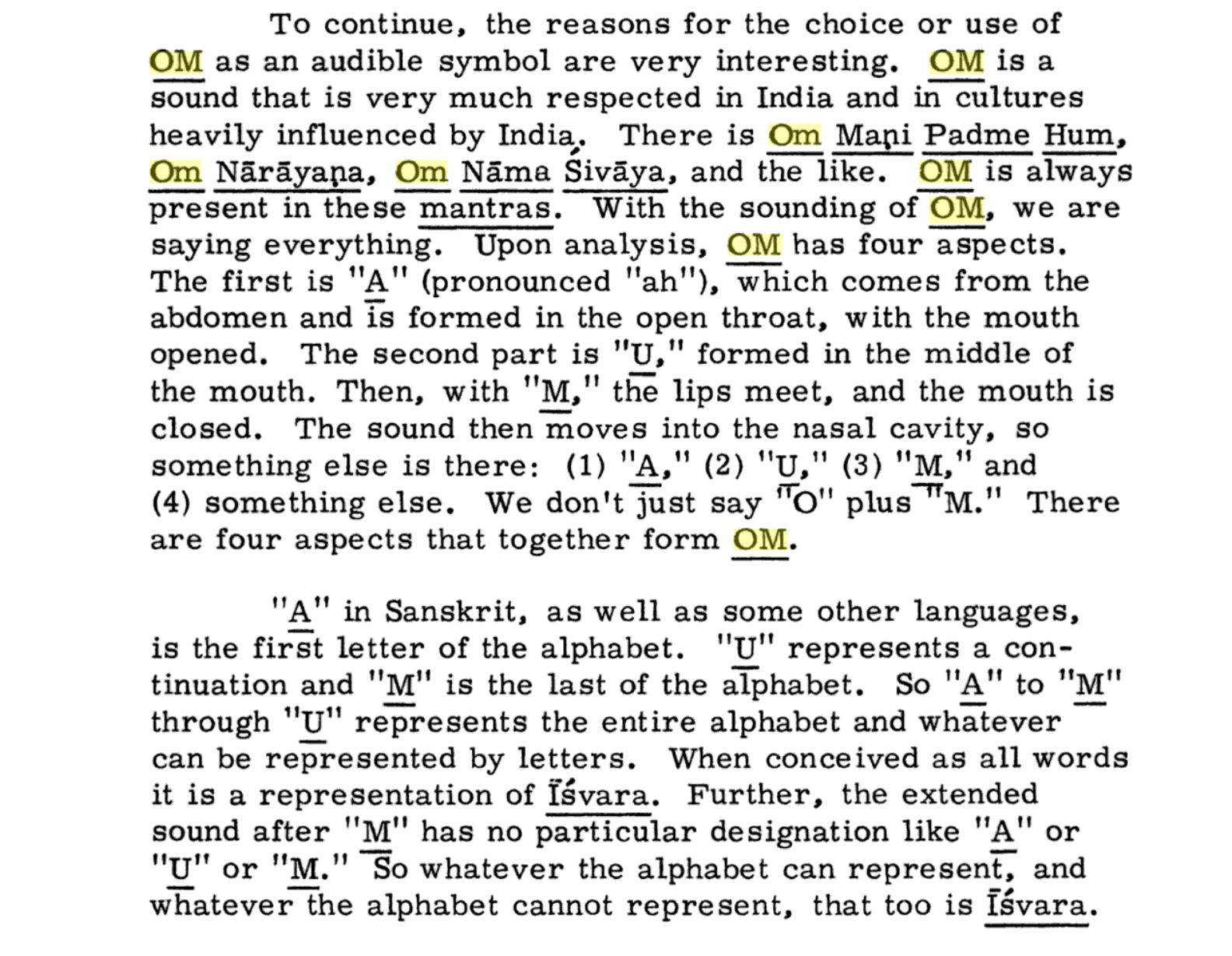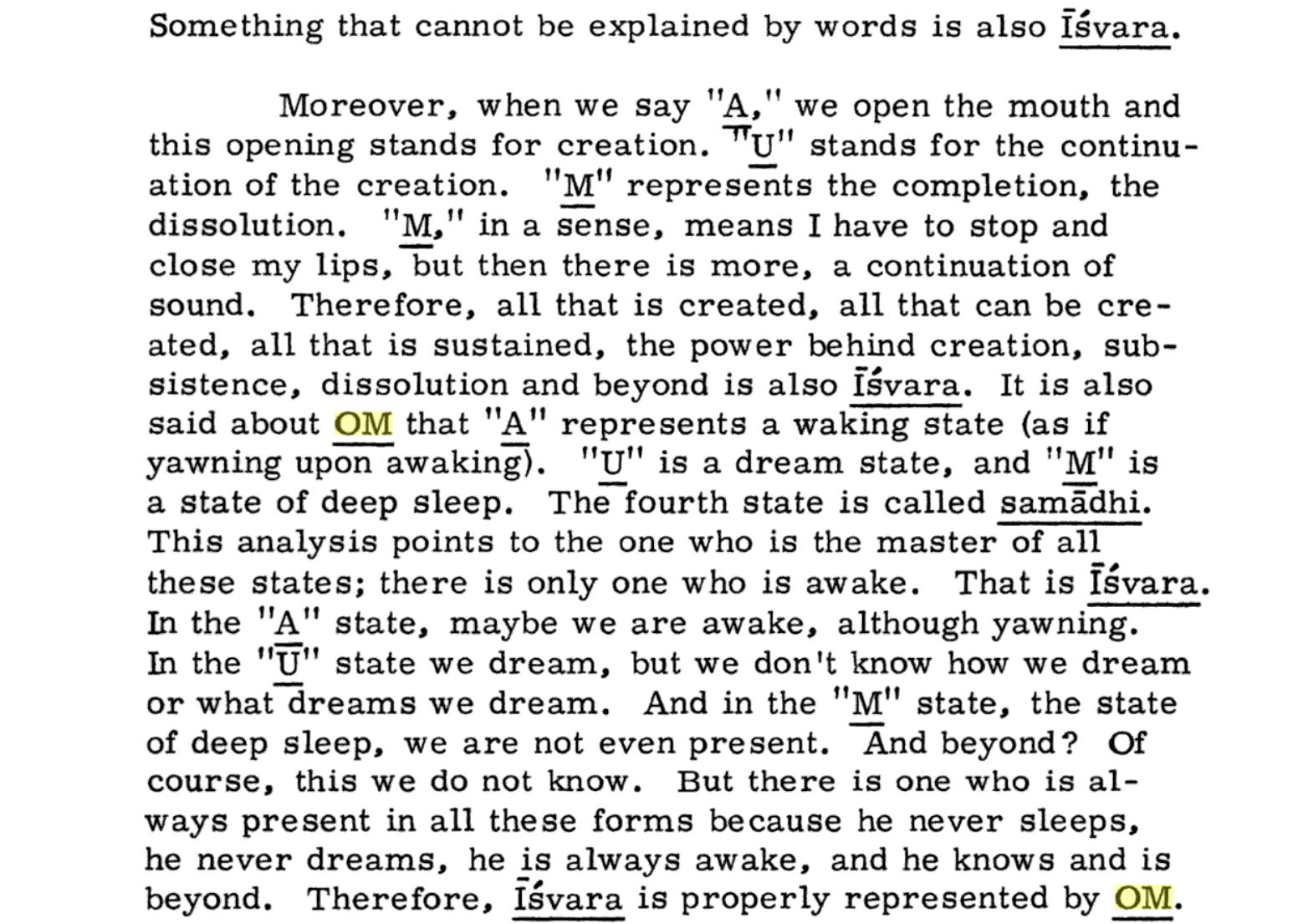 OM PARVAT
How amazing is this? There's a mountain in India called Om Parvat, where the snowfall settles into the hill-side in the shape of Omkara.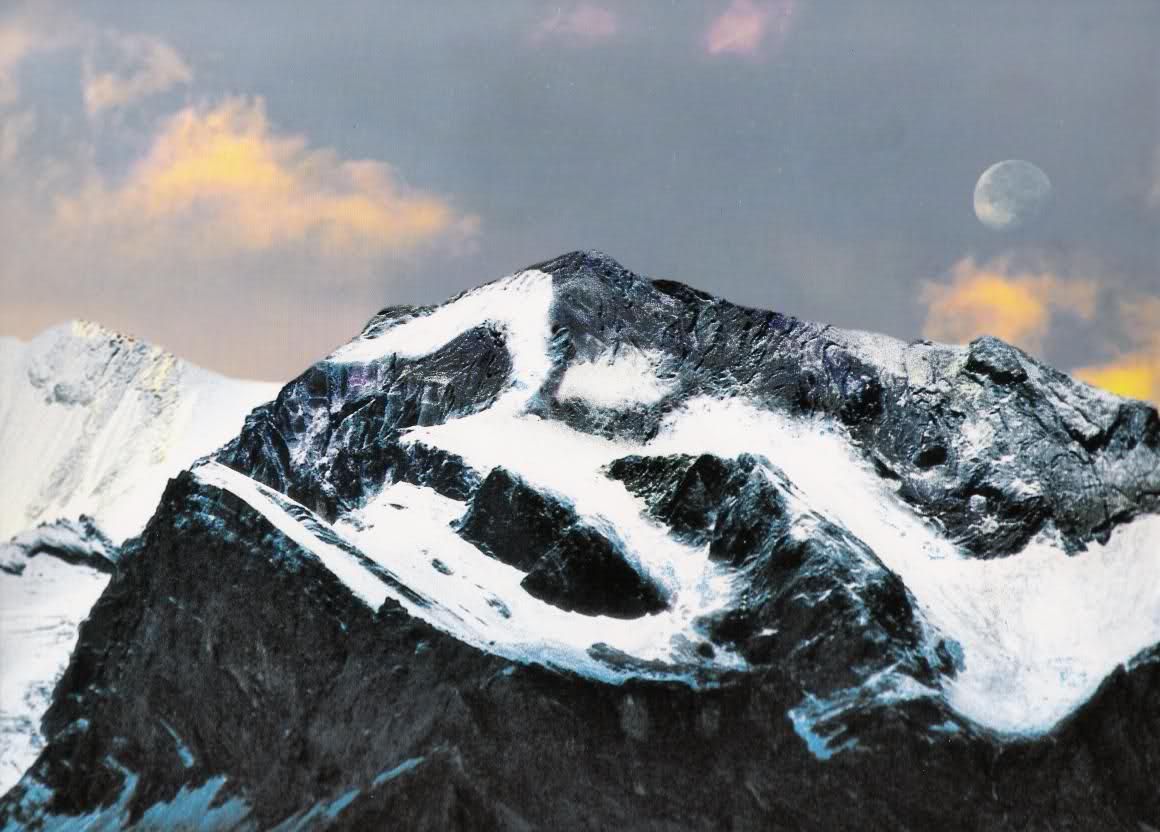 OM-ING IS CALMING
And lastly, watch this sweet father "Om" his baby to sleep
108 OMs
Oh, and if you feel like chanting 108 Oms (a beautiful meditation practice), you can chant along to the video below:
Complete and Continue